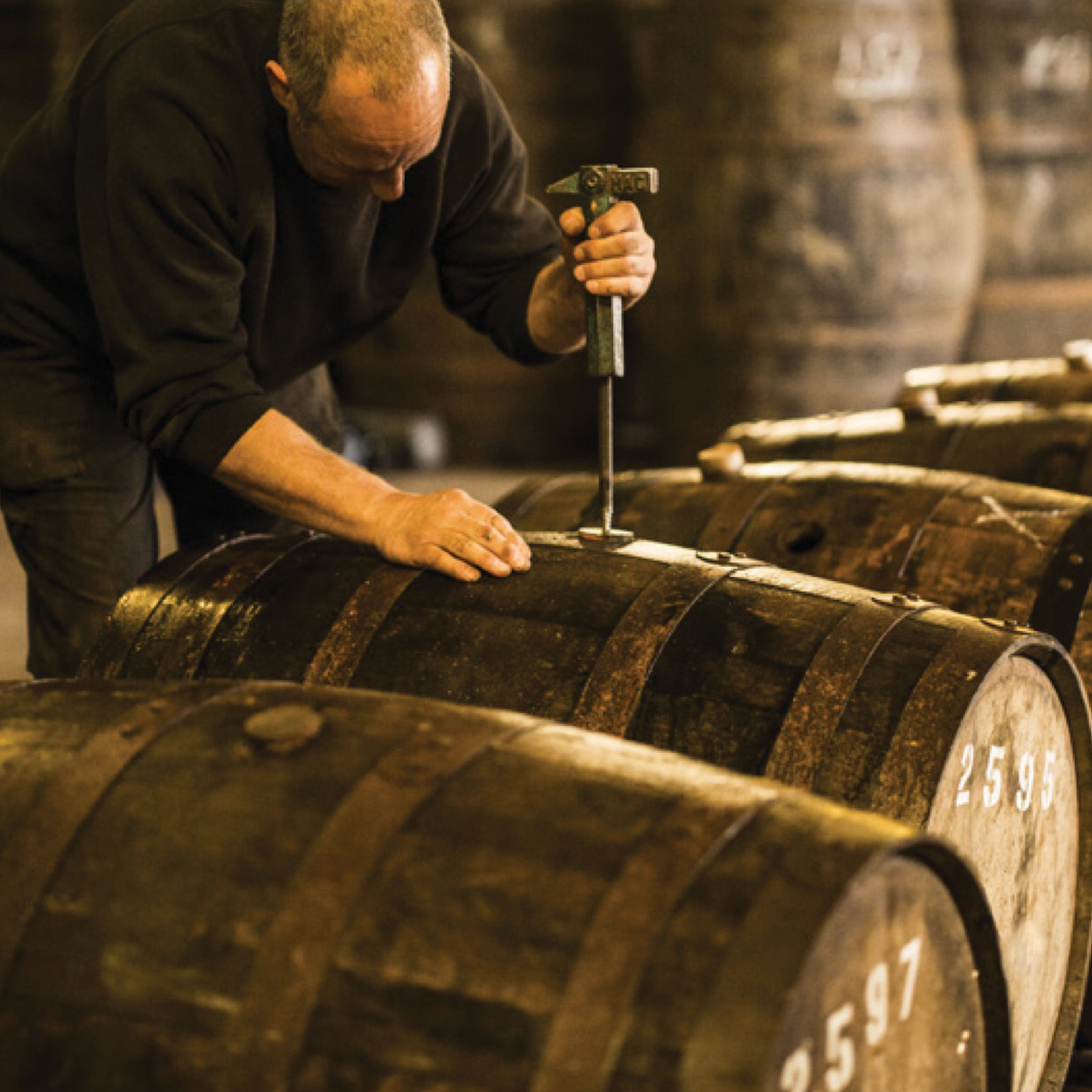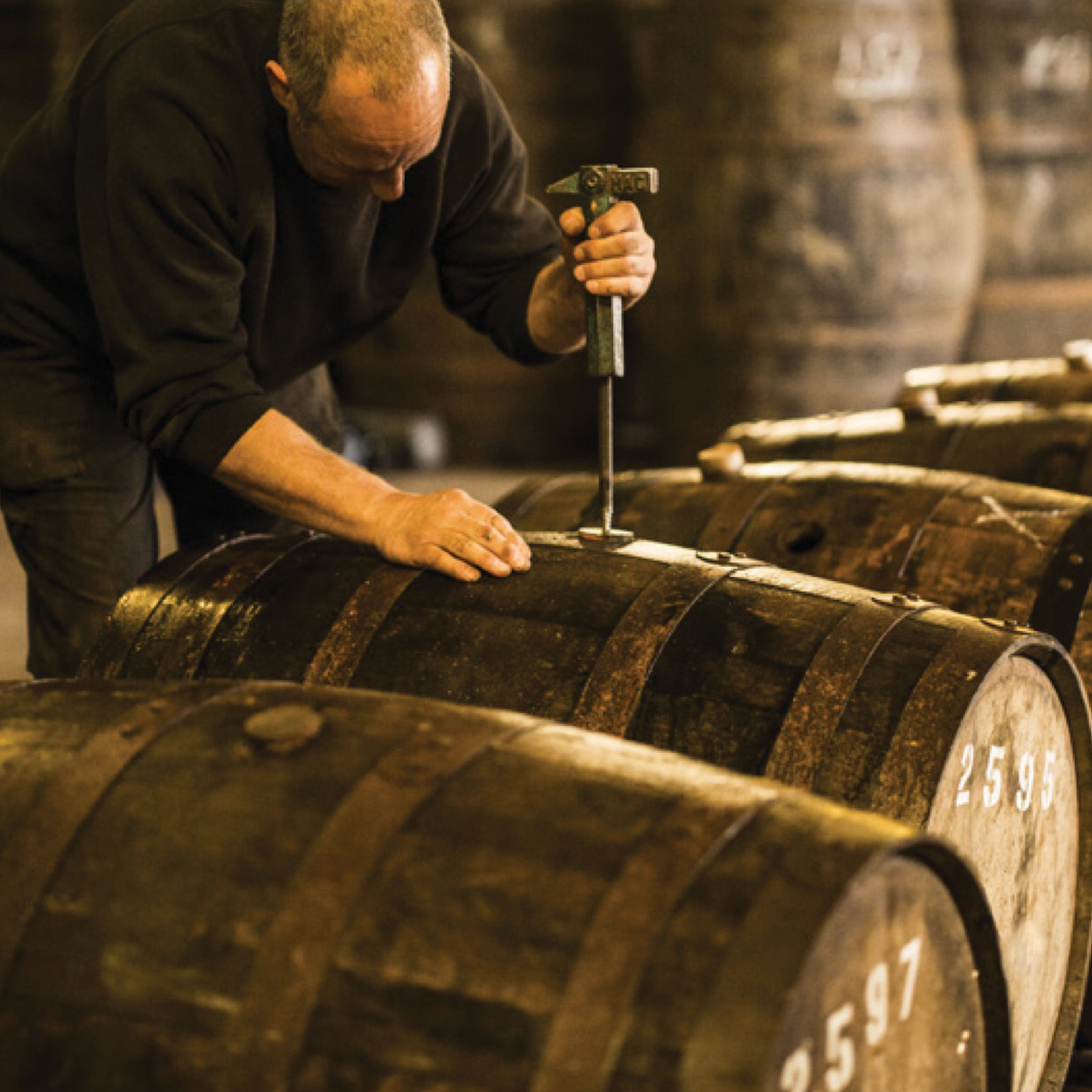 Tradition in a Glass
Founded by Fred L. Myers's in 1879 in Kingston, Jamaica, Myers's represents over a century of authentic Jamaican heritage, pride, and history. The Myers's family specialized in providing the highest quality, genuine Jamaican rum, driving their rum to global recognition. Today, we are proud to honor that tradition.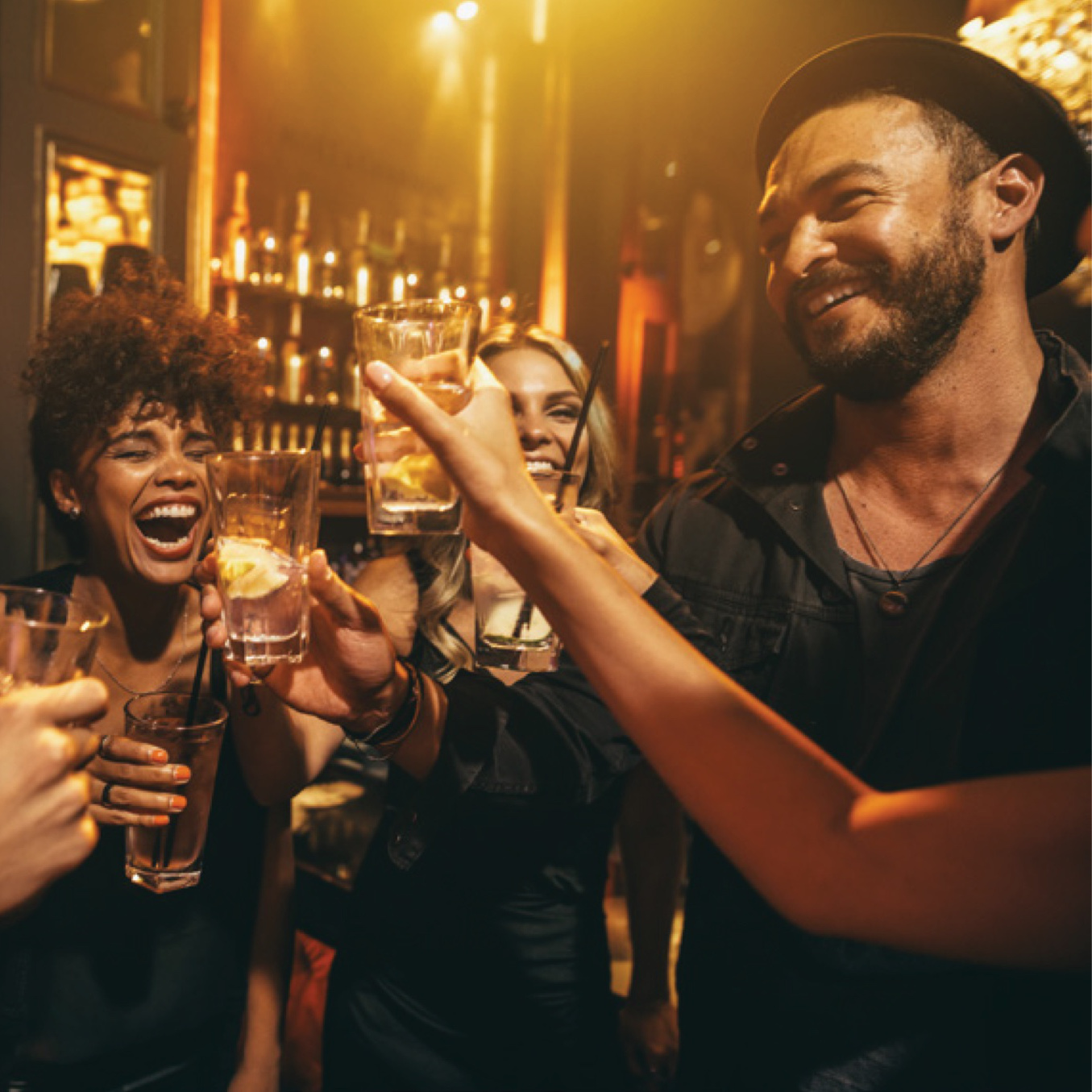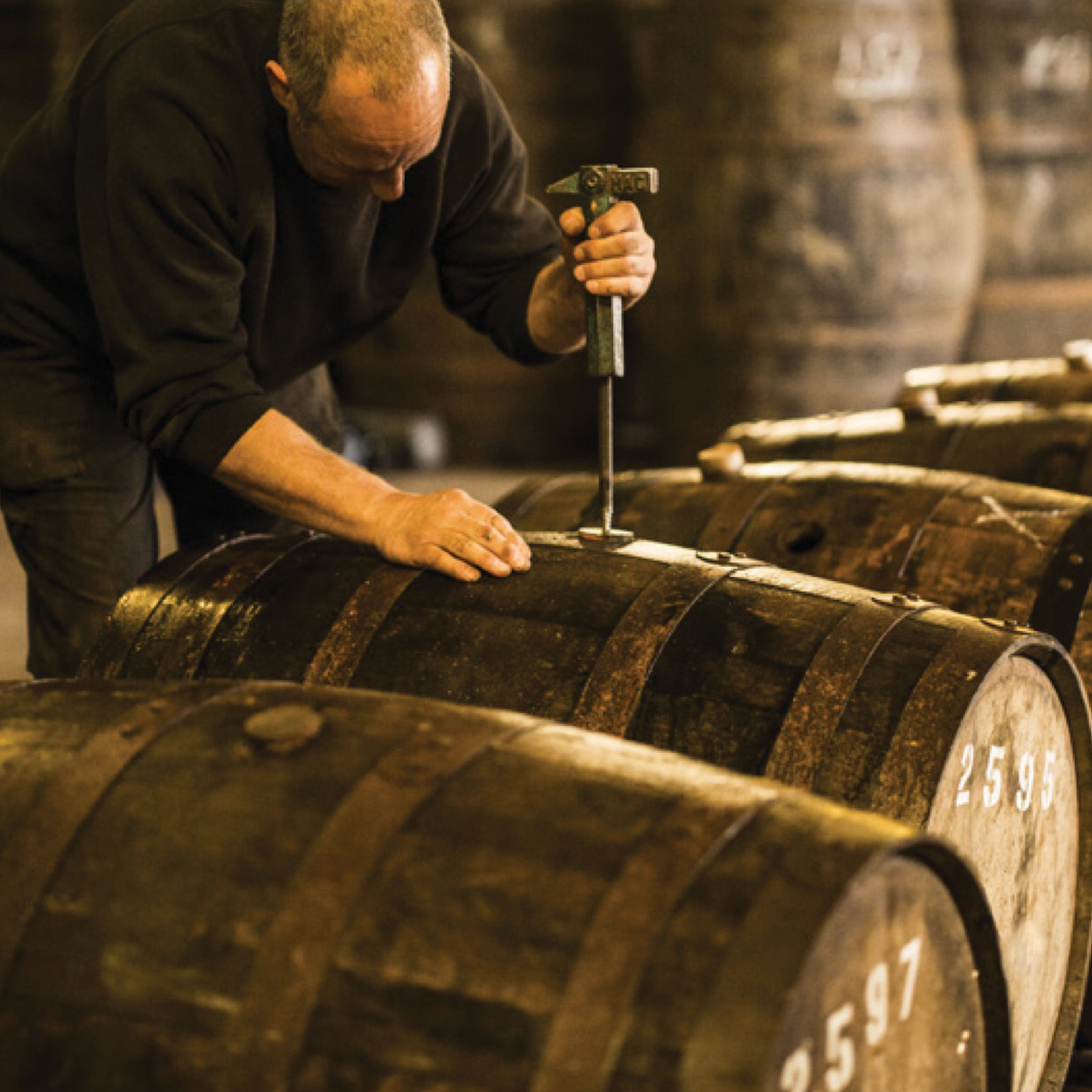 The Process
Using only pure Jamaican molasses, Myers's Rum is made from continuous and pot still distillation and matured in white oak barrels. The rum is then carefully blended making for a very distinctive color, aroma, and flavorful taste.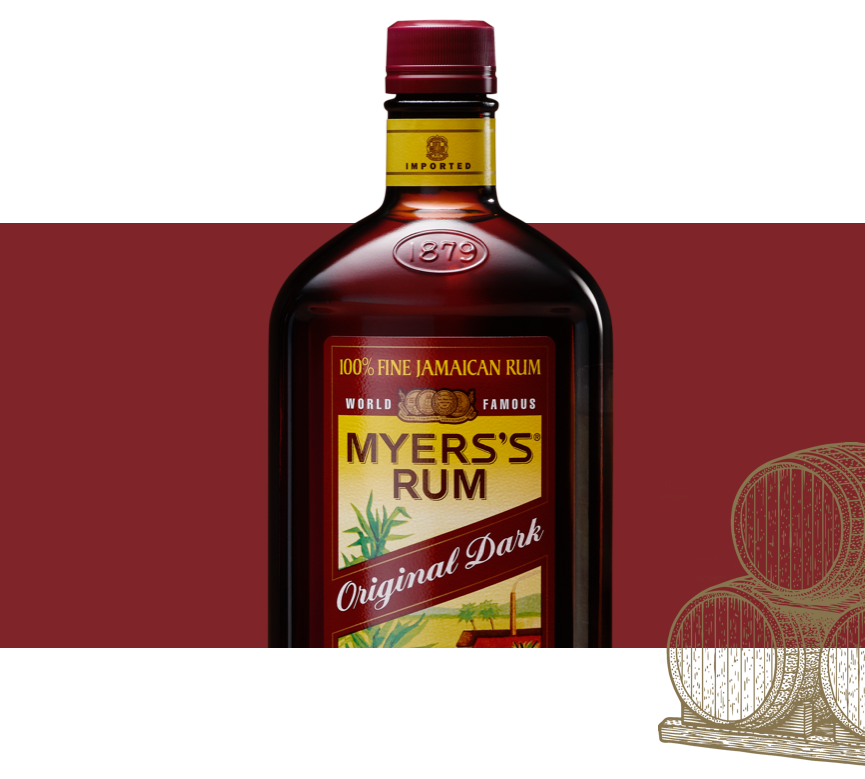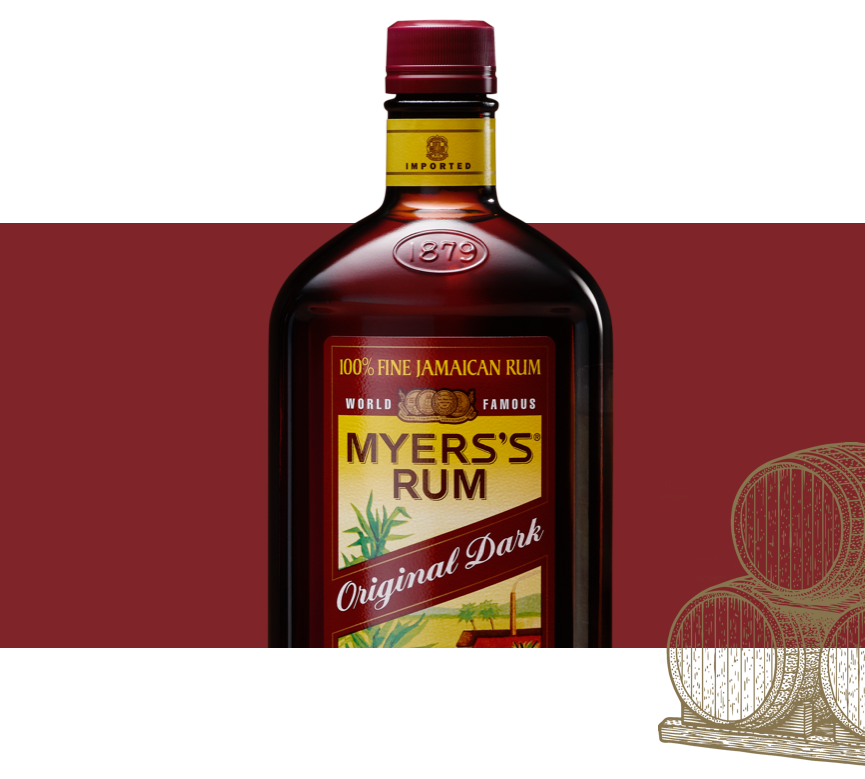 Rich & Complex
Original Dark
Aromas
Notes of blackstrap molasses, hints of coffee, celery, allspice, hazelnut, and toffee with a subtle layer of ripe pineapple.
Taste
Buttery upon entry and followed by sweet sugar cane, caramel, tobacco, leather, honey, dark chocolate with elements of raisin and fig. The finish has a decadent dark chocolate character with brown sugar and smokiness with underlying oak notes.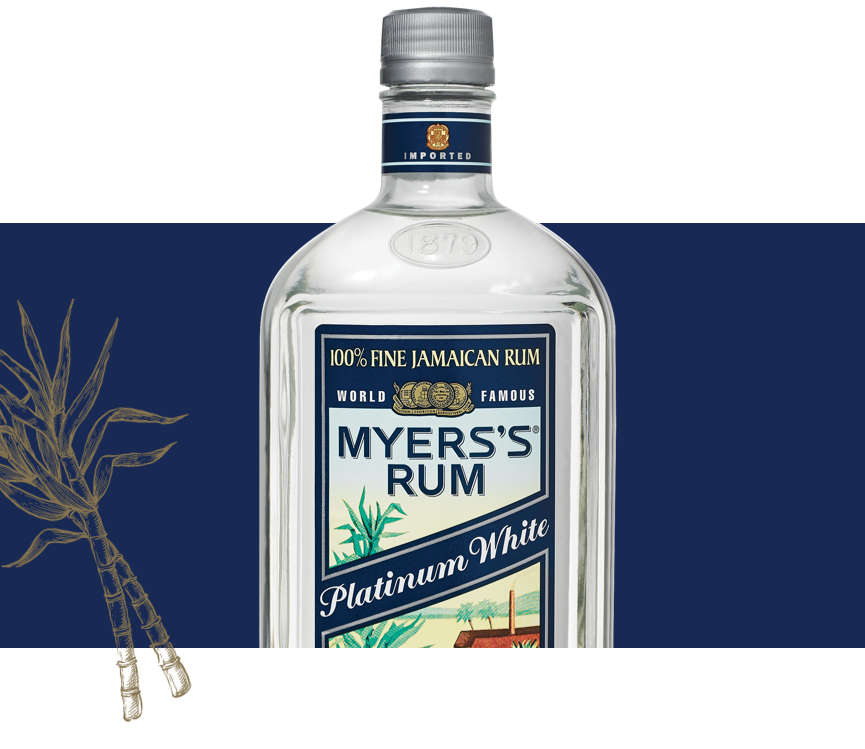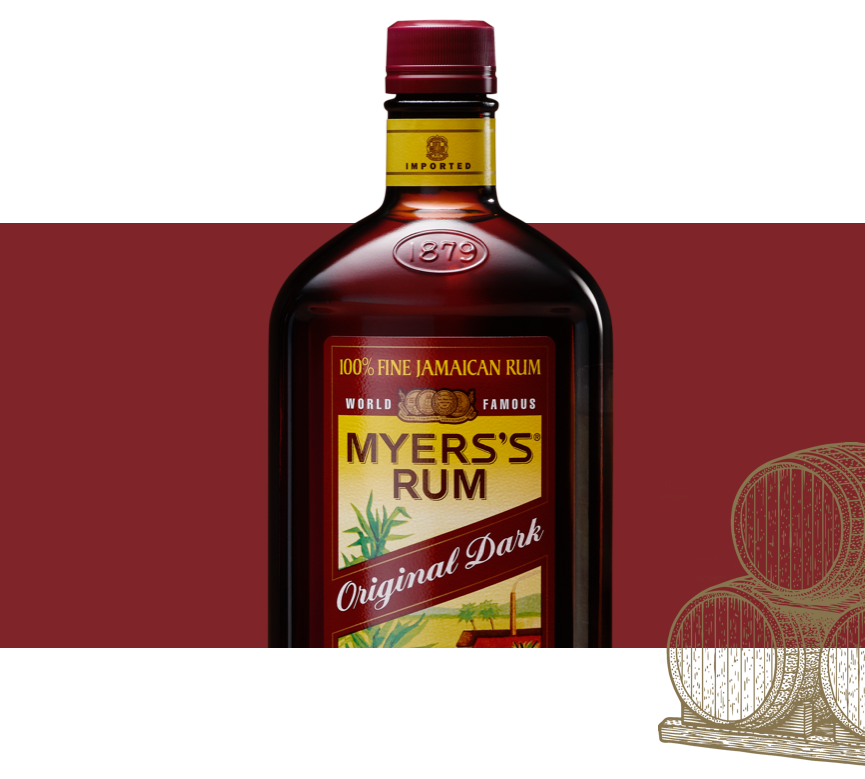 On the Lighter Side
Platinum White
Myers's Platinum White Rum is made from Jamaican sugarcane that is cooked into molasses. Then, the molasses is fermented and distilled using both continuous and pot still distillation. It is then aged in white oak barrels, carefully blended, and filtered to remove color and smoothen taste.
Myers's Rum Originals
Our
Famous

Cocktails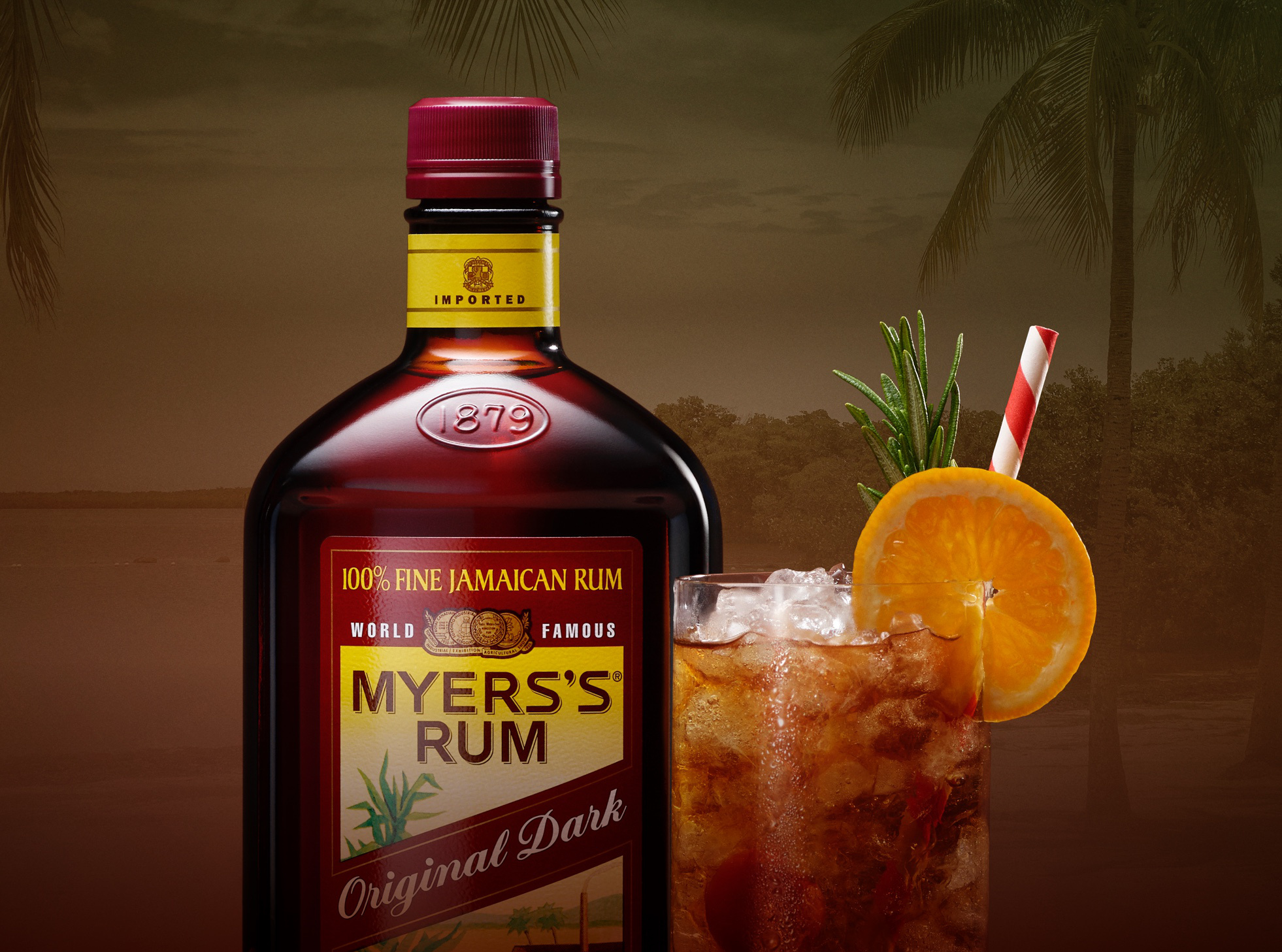 Myers's Rum
Planters Punch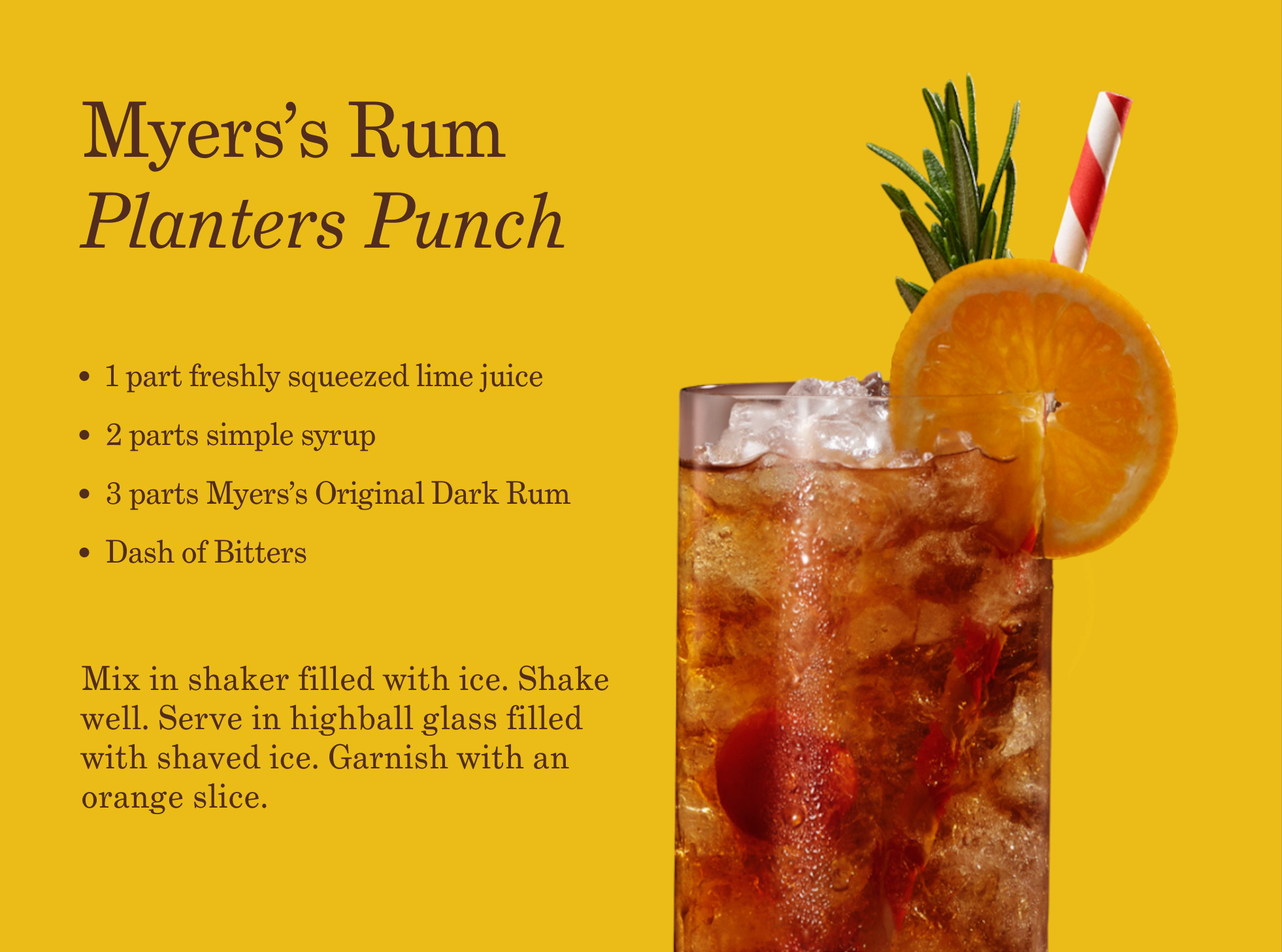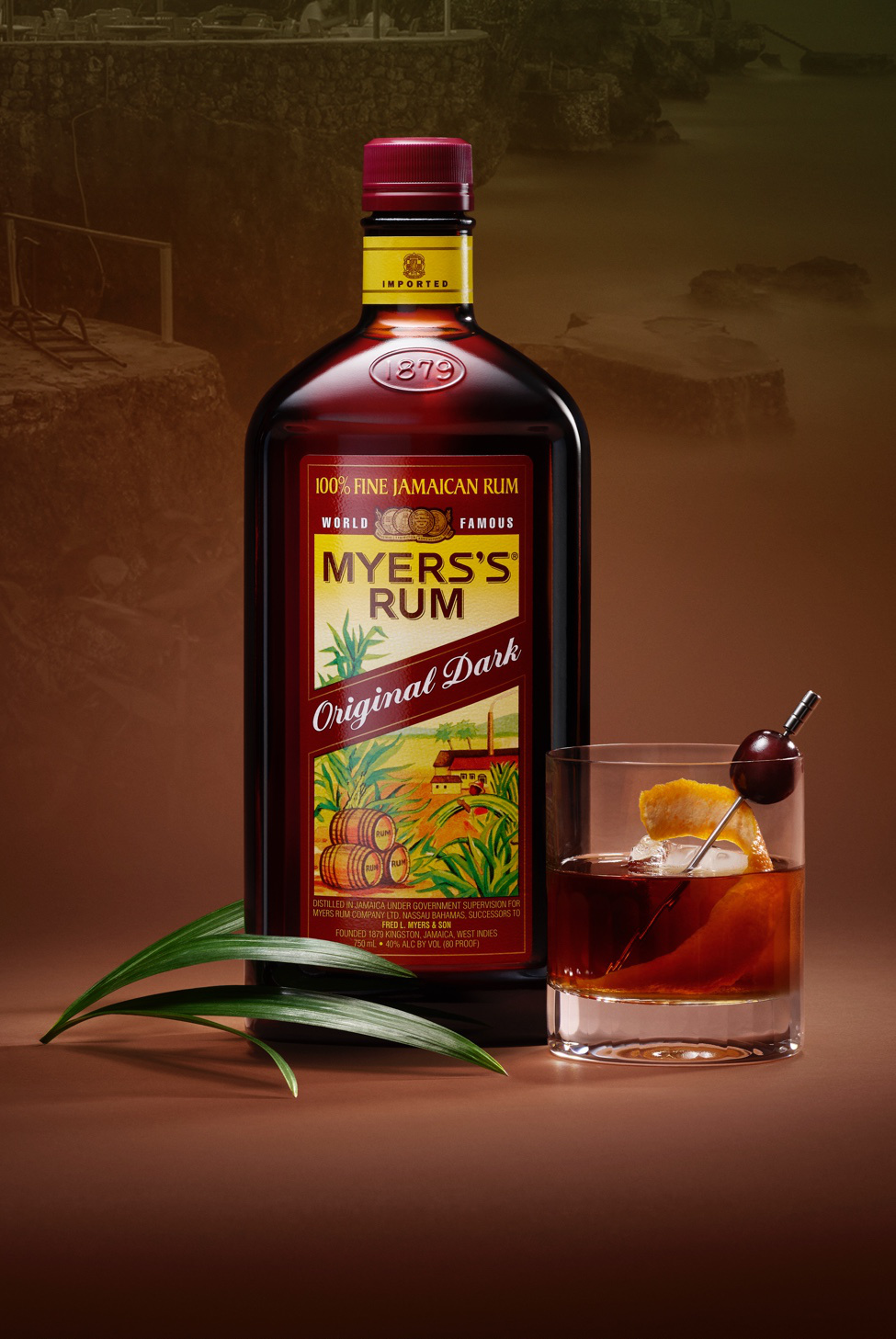 Myers's Rum
Old Fashioned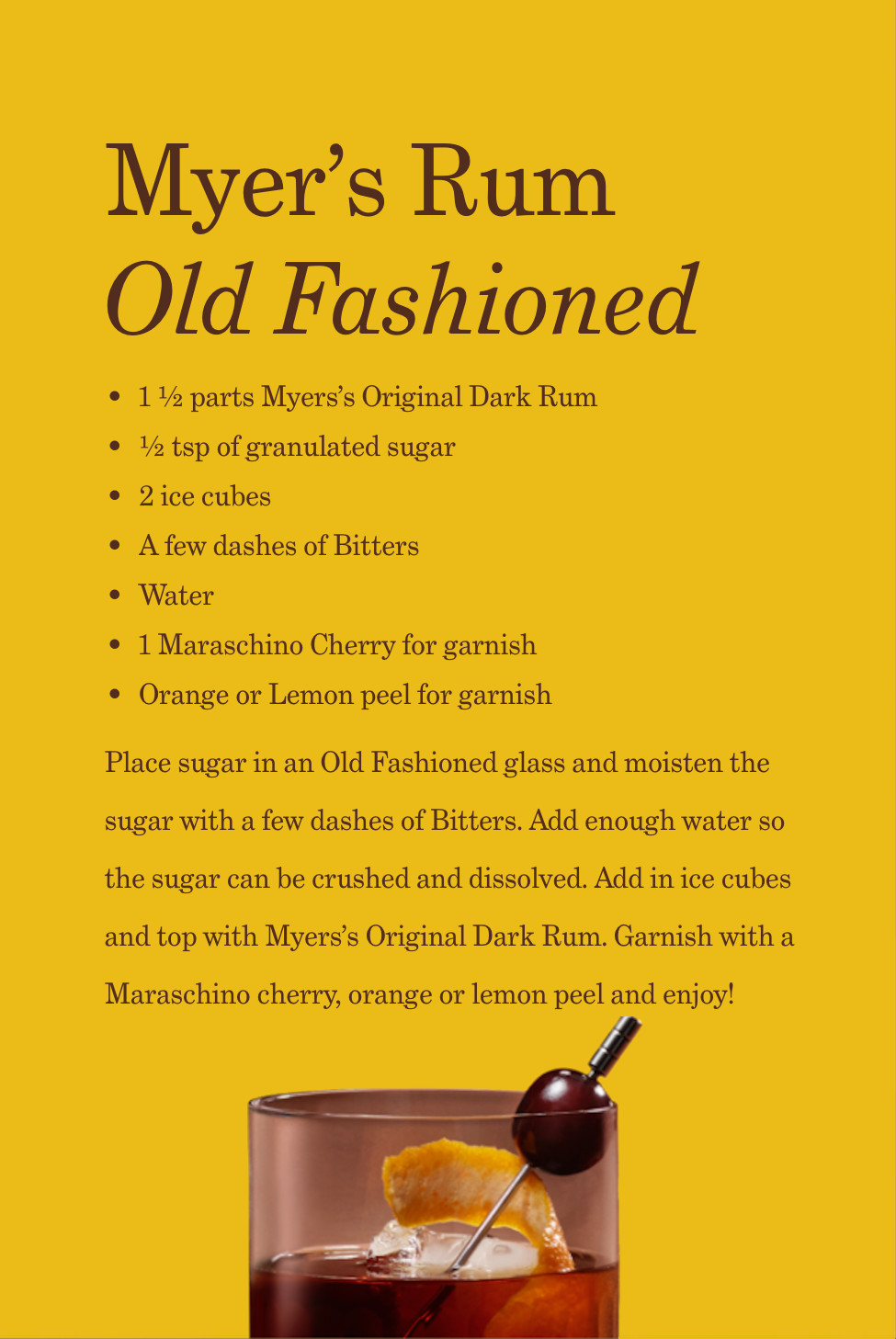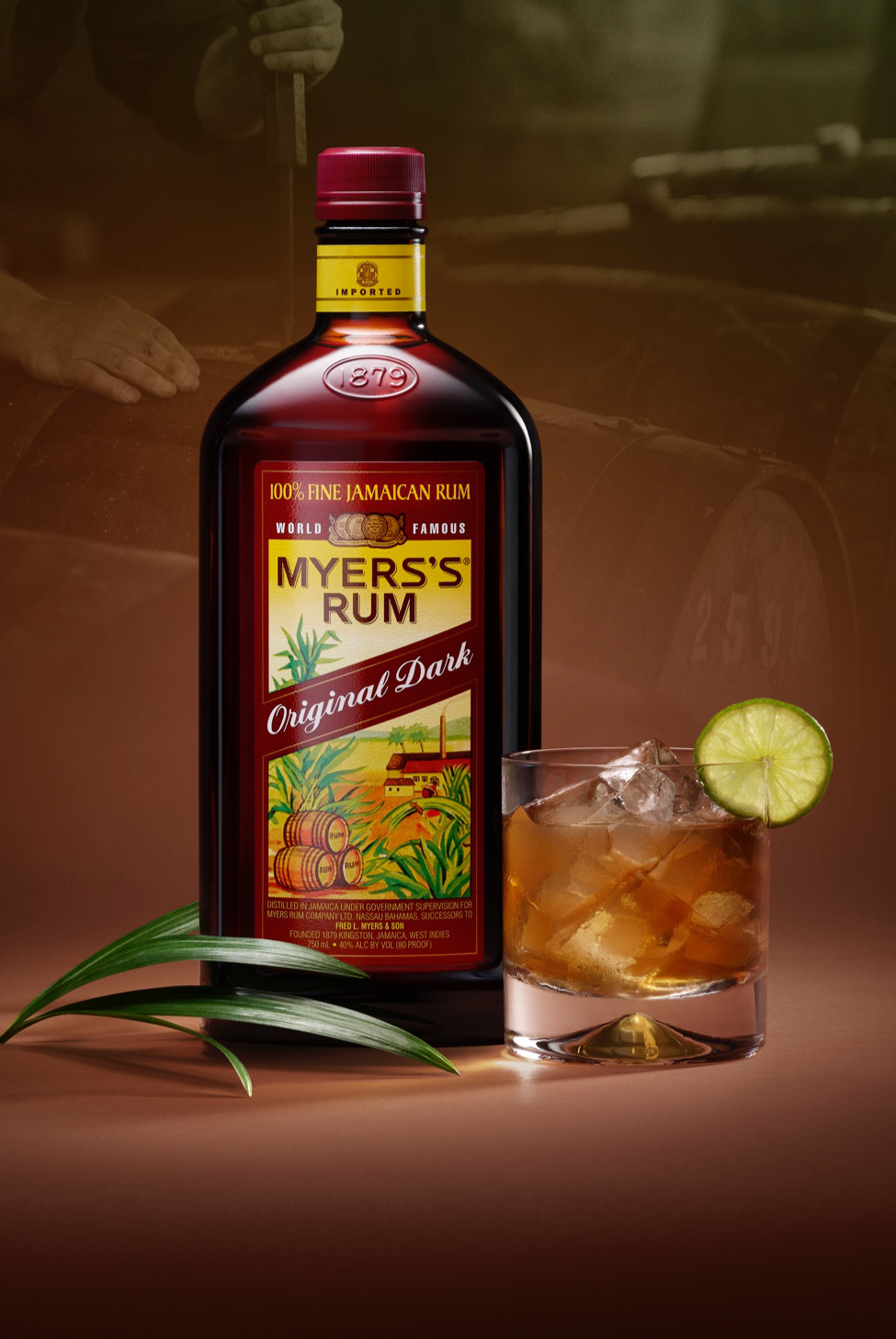 Myers's Rum
Ginger Beer